Review
5 min read
Gender writing that's gracious and full of hope. Krish Kandiah reviews Caitlin Moran's What about Men? Part of the Problem with Men series.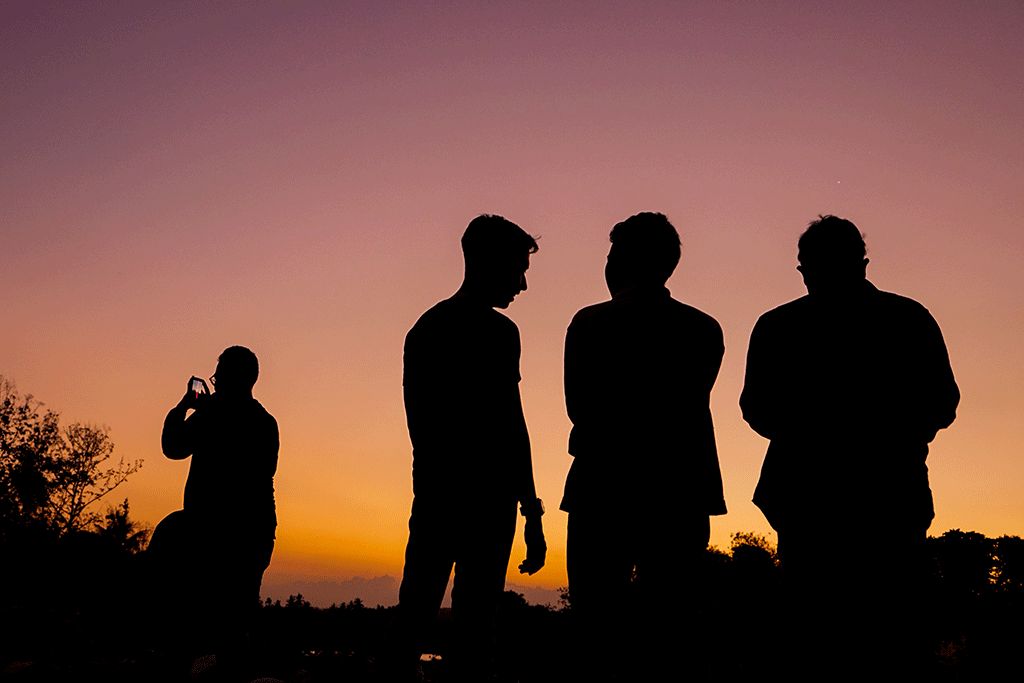 The first time I met the award-winning Times columnist Caitlin Moran, it was in her home, and she cooked me soup. She couldn't have been more hospitable, which was particularly appreciated as we had met to talk about advocacy and hospitality for refugees. I found her personable, funny, helpful, and extremely well-connected.  
Despite my deep respect and appreciation for Moran and her writing, I have to admit to being sceptical about her latest book What about Men? published by Ebury Press. It's a brave thing for a woman to write a book about men. As a married Asian man I wouldn't dare to even consider writing a book about what it means to be a woman, or white, or single. Yet somehow Moran has done the impossible: she has written a book that is both feminist and masculinist, both refreshing and disturbing, both gracious and frank.  
For a start Moran makes no apology for being a woman, or for writing a book aimed squarely for white straight men, or for dropping the "F bomb" on almost every page, or for speaking explicitly and frequently about sex, genitalia and orgasms. She delves into thorny and controversial issues such as toxic masculinity, rape culture, false allegations, and pornography, as well as giving her opinions on men's health, communication, loneliness, friendships and fear of death. Moran writes with unshockable candour and yet somehow does so with a lightness of touch, humility and generosity. 
Moran shows us that we don't live a zero-sum game:  in order for women to win men don't have to lose and vice-a-versa. 
Here are the five main things that I appreciated about this book: 
1. It is laugh out-loud funny  
There's no denying it, Caitlin Moran is a brilliant writer. Some of the chapters read like observational comedy resonating rather too accurately with my own experience. Moran has made great use of her large Twitter following and wide male friendship group to provide testimonial and anecdotal evidence for the issue in question, inserting their stories with the perfect comic touch.  
2. It is uncannily resonant 
Despite being born in Des Moines, Iowa, Bill Bryson has become a national treasure in the UK, writing not just one, but numerous books about the English. His outsider perspective helps us Brits to see ourselves through the eyes of those around. Similarly, Moran's book about masculinity is so brilliant exactly because she is not a man. She cuts through what others would overlook, asking more interesting questions, and pointing to wholly different ways forward.  
3. It makes peace in the gender war 
Moran's honesty and humility offers us a model of how to transcend the culture wars without avoiding the difficult conversations. Her book suggests that men and women can bring the best out of each other by celebrating our differences. Moran shows us that we don't live a zero-sum game:  in order for women to win men don't have to lose and vice-a-versa. She offers a vision of a different way for men and women to relate to each other. As a firm believer in the power, possibility and pursuit of peace whether in the Russia-Ukraine war or the politically-driven culture war or the subtleties of gender war, I sincerely appreciated her efforts.  
4. It celebrates good masculinity  
Moran believes our society will be happier and healthier if men and women find ways to celebrate and appreciate one another.  It was this line in her book that struck me as a vital perspective:  
"There should be no shame in being a man. Being made to feel shame for how you are born is something every other progressive movement is trying to remove and trying to impose it on the one group that didn't until recently feel shame; straight white men, benefits no one." 
5. It is hopeful 
It's been a long time since I have read something about gender which was as full of hope as this book is. Sadly, many books in this field are written in a bid to fight one's corner, including those coming from the church. Moran's posture offers us a much-needed challenge. If an outspoken feminist, who claims to have only stepped inside a church once in her life, (apparently for Rev Richard Coles' last service in his parish) has no fear of showing support to men and their rights, or of promoting a Christian sexual ethic of commitment before sex, or of seeking to find a peaceful resolution to the gender wars, how much more should Christians be willing to do the same? 
My one and only issue with the book was when it tended to lapse into stereotypes. Being the sort of man who doesn't like to fix things (I wish I did and I could), and who doesn't find it hard to express emotions (have I overshared already?) and who does care about my appearance (check out my latest charity shop find!) I sometimes felt a little misunderstood. Or even worse, unintentionally pigeonholed as not really being Caitlin's idea of what a man is. This is one of the biggest challenges of anyone writing about gender, how to do so without either reinforcing stereotypes or ignoring genuine difference.  
My overall impression is that this book reads like a love letter to masculinity. Take this powerful paragraph from Moran's last chapter: 
 "I wish for any man, or boy, everything I have wished for my daughters: that they can be proud of who they were born as; that this will never be a burden to them; that they can appear as they like; that they understand both their own pain, and that of others; that they can love out loud with their whole hearts, because they understand that love is a verb – a doing word; and that they never belittle or destroy what they envy, but recognise it for what it is: almost certainly, a future you wish for yourself."  
That quote reminded me of St Paul's defining of love in a letter to Corinthians. It sets a high bar, but I believe it is both aspirational and achievable. I would love to see sentiments like this coming out of the church too, with similar books that can transcend the cultural flashpoints and offer great hope to all who need it.