Review
3 min read
Air is a biopic you can believe in, says Yaroslav Walker, thanks to an awesome soundtrack and the hint of deeper themes.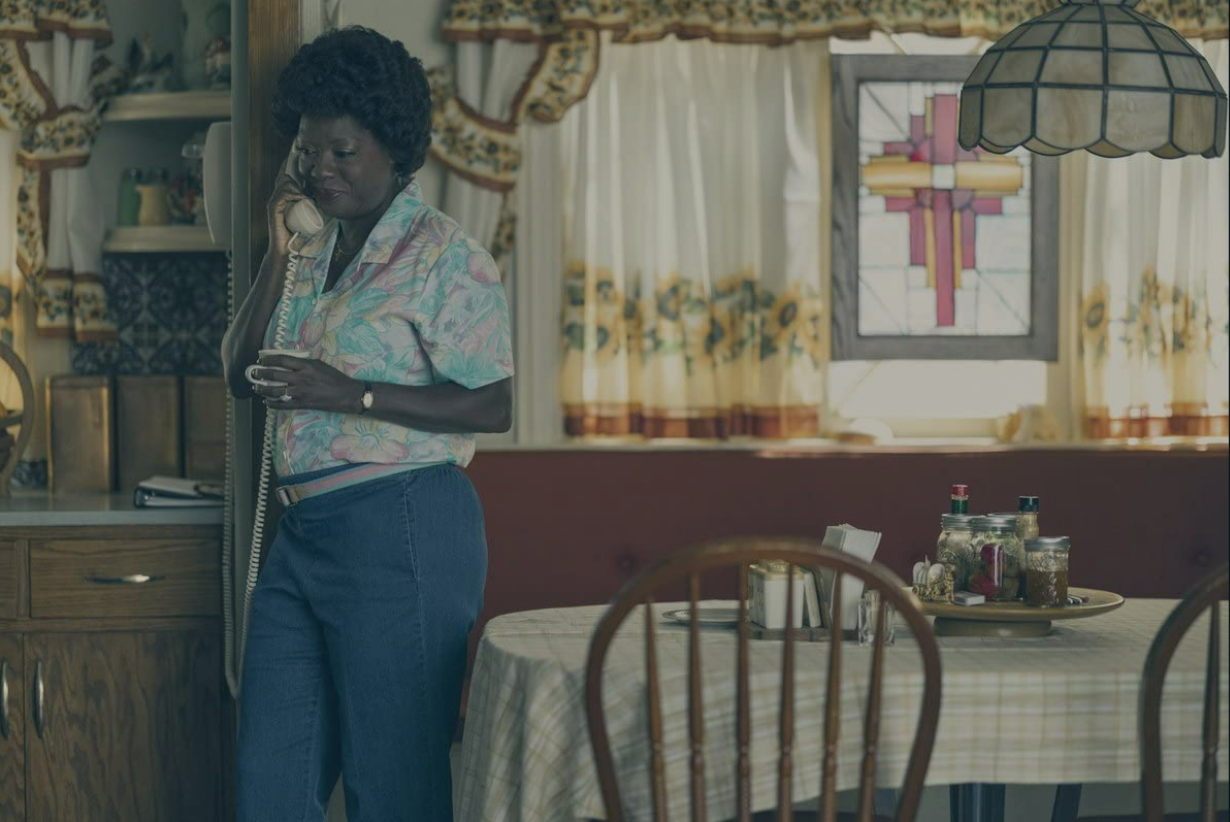 Air should not work as a film. A sports biopic that barely has any actual sport in it, but has plenty of shoe design. A plot that revolves around the character of Michael Jordan (considered by many to be the greatest basketball player of all time, if not the greatest athlete of all time) which goes as far as to show the back of his head until the end credits, when stock footage takes over. A film that drops a number of hints about interesting character development (Matt Damon's gambling, Jason Bateman's daughter), and then never follows them up. None of this should add up to much…and yet it does. 
Mark Kermode (very much this reviewer's lodestar of critique) has often opined that you know a biopic is doing its job when it makes you invested in a field you know nothing about. Senna makes you care about motorsport. Cinderella Man makes you care about boxing. Well, Air genuinely made me care about corporate sponsorship and shoe design…and I certainly wasn't expecting that! 
The script is fondue levels of cheesiness, Matt Damon gives a climactic speech which simply oozes baked Camembert.
The direction is fine – Affleck has shown that he can be perfectly competent as an actor/director, and he does a fine job. The script is fondue levels of cheesiness, Matt Damon gives a climactic speech which simply oozes baked Camembert, but is also laugh out loud funny on more than one occasion. The performances are all on point: Matt Damon and Viola Davis can pull-off earnest roles in their sleep, and Affleck and Bateman deliver some decent 'straight-man' material. Affleck also demonstrates his directorial skills with shrewd and limited use of actors who can over-stay their welcome (Chris Tucker…small doses). 
However, the thing that sells the film to me is the soundtrack. The film is one big nostalgia-trip, and I loved it for that. I have long championed the theory that the 1980s was the best decade for popular music, and this film confirms my theory. The moment the Violent Femmes started to play I was sold. Cindy Lauper, Run-D.M.C, Springsteen, The Alan Parsons Project! BLISS! Throw in a Smiths and a Bowie track and I'd be giving this film an Oscar! 5 stars (but only because I'm listening the soundtrack at this very moment). 
Air hints at some deeper themes (although it does little more than hint) and one of these is the power of belief, the power of having faith in something. Affleck's shoe-mogul, Phil Knight, has had faith in himself to build up Nike as a successful brand – and now spouts lazy quasi-Buddhist aphorisms. Davis' Deloris Jordan has absolute faith in her son's sporting ability, and refuses to allow it to be overlooked. Damon's Sonny (a talent scout for possible sponsorship opportunities) is a gambler – he has belief in his own luck, his own scrappy attitude. He shoots craps in Vegas and demands his bosses back him because of his gut: 'This is what I do here, and I really feel it this time!' He truly believes in the value and power of sport to change his fortunes, and to change the world. 
From a Christian perspective it raises some interesting ideas, but doesn't raise them quite high enough. The Christian life is one of belief, one of faith, one of 'taking a chance'. Yet, the chance the Christian takes is not really a gamble, not a roll-of-the-dice, but a relationship. The Christian takes a chance, but it is taking a chance on love. Whereas the characters of Air take a chance on the sporting ability of a yet un-tested Michael Jordan, the Christian finds a certain surety in the loving embrace of Jesus Christ. Having religious faith, having Christian faith, is so often mischaracterised as a blind gamble – rather it is a relationship with one who loves us unconditionally, and so is not as irrational as assuming one can win shooting dice, but is the truest and most sensible thing one can do.